Traversomet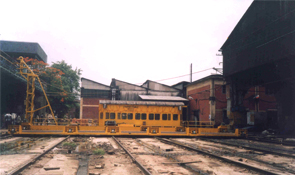 MULTI-TRACK PIT TYPE TRAVERSER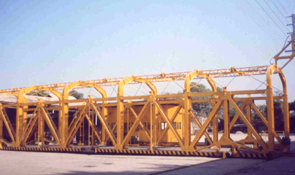 2-TRACK SURFACE (PORTAL TYPE ) TRAVERSER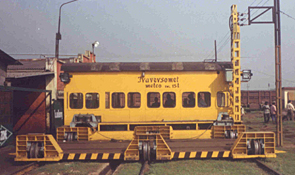 3-TRACK SURFACE TYPE TRAVERSER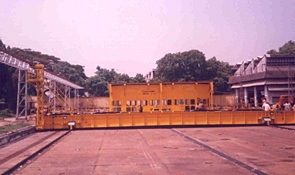 2- TRACK PIT TYPE TRAVERSER
Traversomet, is a special purpose equipment essentially required for movement of railway rolling stocks viz. Locomotives (diesel / electric), coaches, wagons, wheel bogie assemblies & wheel axle assemblies etc in a repair or manufacturing workshop for transporting the same from one railway track in one bay to other railway tracks in parallel bays at a distance for carrying out different manufacturing and repairing operations.
Installed at: Railway Workshops
at Ayanavaram, Alambagh, Ajmer, Bhopal, Golden-Rock, Gorakhpur, Izzatnagar, ICF/Madras, Jagadhri, Jhansi, Jodhpur, Kanchrapara, Kharagpur, Kapurthala, Liluah, Lallaguda, Mancheswar, Matunga, MTP/Cal, NBG/Assam, Pahartali Works/B.Desh, Pratapnagar, Perumbur, Tirupati.
To enquire on this product please
click here.
METAL ENGINEERING & TREATMENT CO. PVT. LTD.
Hot Line
+91 33645626